Delightful Ice Cream Cakes
Celebrate with artisan, allergy-aware ice cream cakes
At Swanky Scoop, we handcraft ice cream cakes for every special occasion.  We offer our blockbuster Signature Cakes that are guaranteed to delight. Or maybe you have something special in mind?  We can create a Custom Order Cake with any ice cream we have in the shop in a variety of size and layer options. And come back throughout the year to see what our creative chefs dream up for our Seasonal Cakes!  Always decadent and allergy-aware, elevate your celebration with Swanky Scoop.
Our Signature Cakes feature our hand crafted premium ice cream, delicious cake layers, and decorations that will make any gathering a party. Contact us to see what we have in stock or give us 4 days advance notice to ensure availability.
C is for (ice) Cream Cake! Featuring a layer of chocolate cake and a layer of cookie monster ice cream (vanilla ice cream naturally dyed blue with spirulina, stuffed with Oreos, chocolate chip cookies, and edible chocolate chip cookie dough). Covered with frosting and cookie crumbles and topped with edible cookie dough and tiny cookies.
Allergens: milk, gluten, eggs, soy, corn.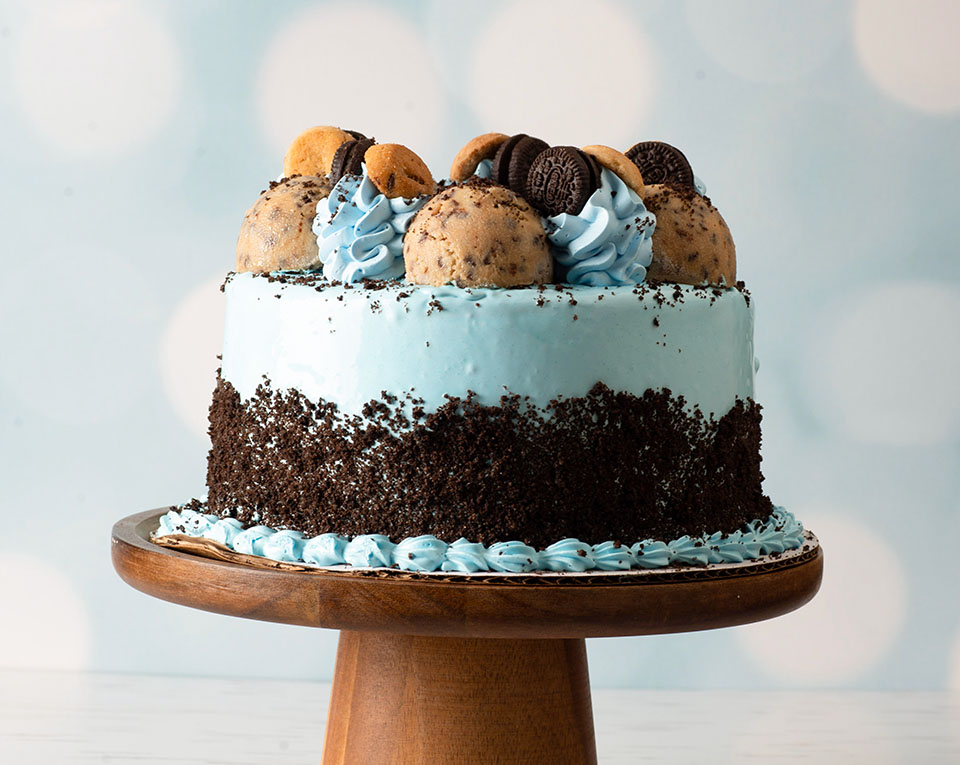 Come to the dark side...and really live it up! Death by Chocolate ice cream (chocolate ice cream with chocolate cake and chocolate sauce) layered on top of chocolate cake. Covered in frosting, dripping with chocolate and highlighted with a variety of white to dark chocolate treats.
Allergens: dairy, soy, eggs, wheat.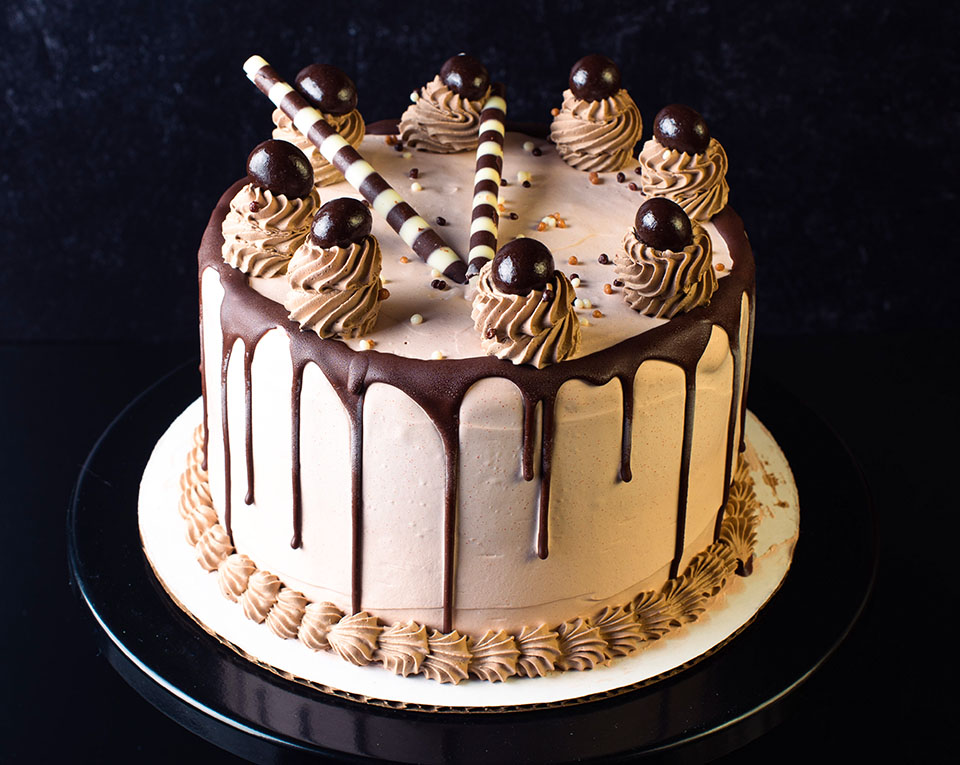 No shame in this rainbow game. White sprinkle cake layered with vanilla ice cream and rainbow crumbs. Topped with frosting, sprinkles, a marshmallow cloud, and a rainbow that leads to satisfaction.
Allergens: dairy, soy, eggs, wheat.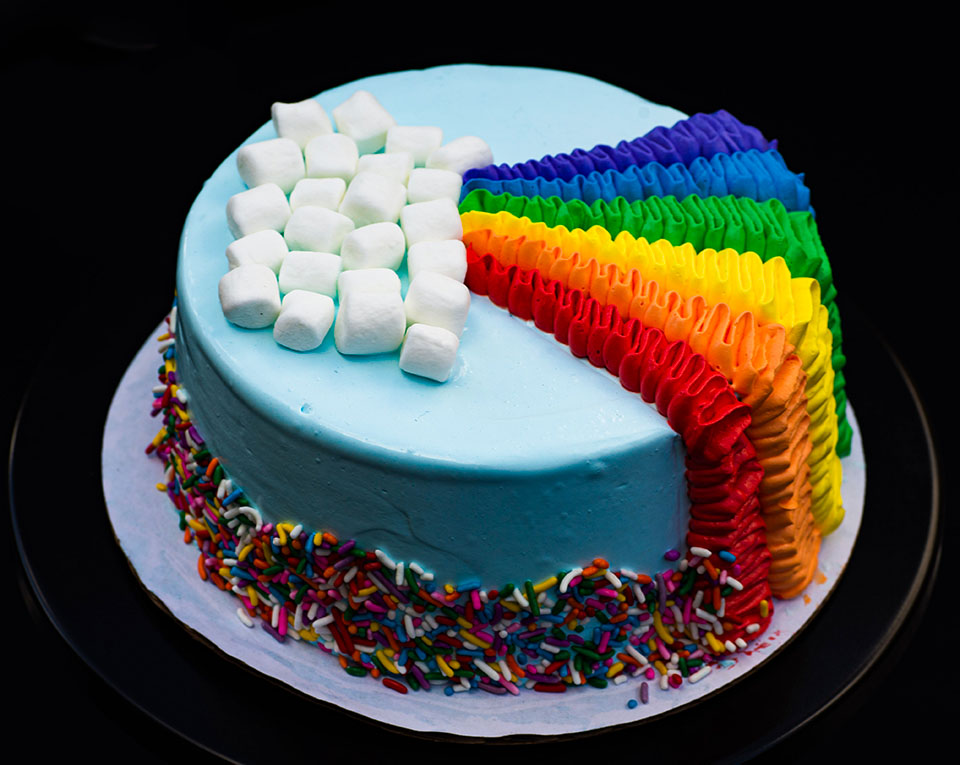 Ain't no party like an ice cream cake party. All ice cream? We can do that. 1 or 2 flavors of ice cream with Oreos in between? Got it. Layer of ice cream and layer of vanilla, chocolate or sprinkle cake? For sure. Vegan ice cream? Yes. Vegan + gluten-free cake layer? Hell to the YES.
Please note that we need at least 4 days advance notice to make our custom creations. As we make our ice cream in small batches, the choice of ice cream flavors is dependent on which flavors are in stock when cake is ordered. Basic decorating is included, with an additional fee for advanced or multi-color decorating.
Our Custom Cakes are available in heart shape (serves 2-4), 6" round (serves 6-8), or 8" round (serves 14-16).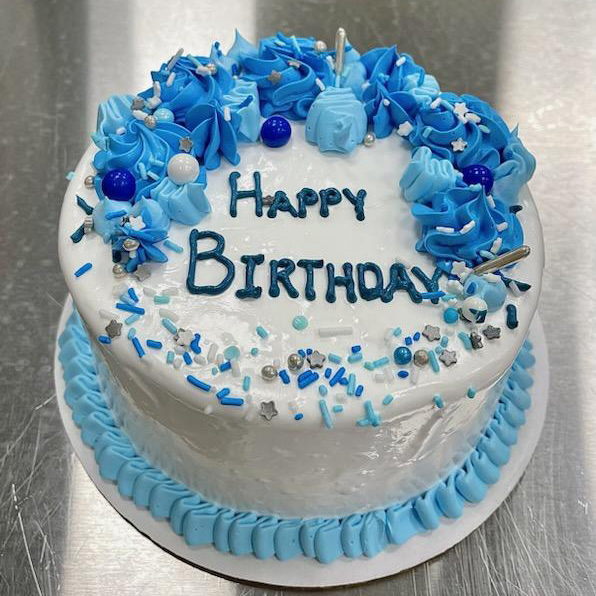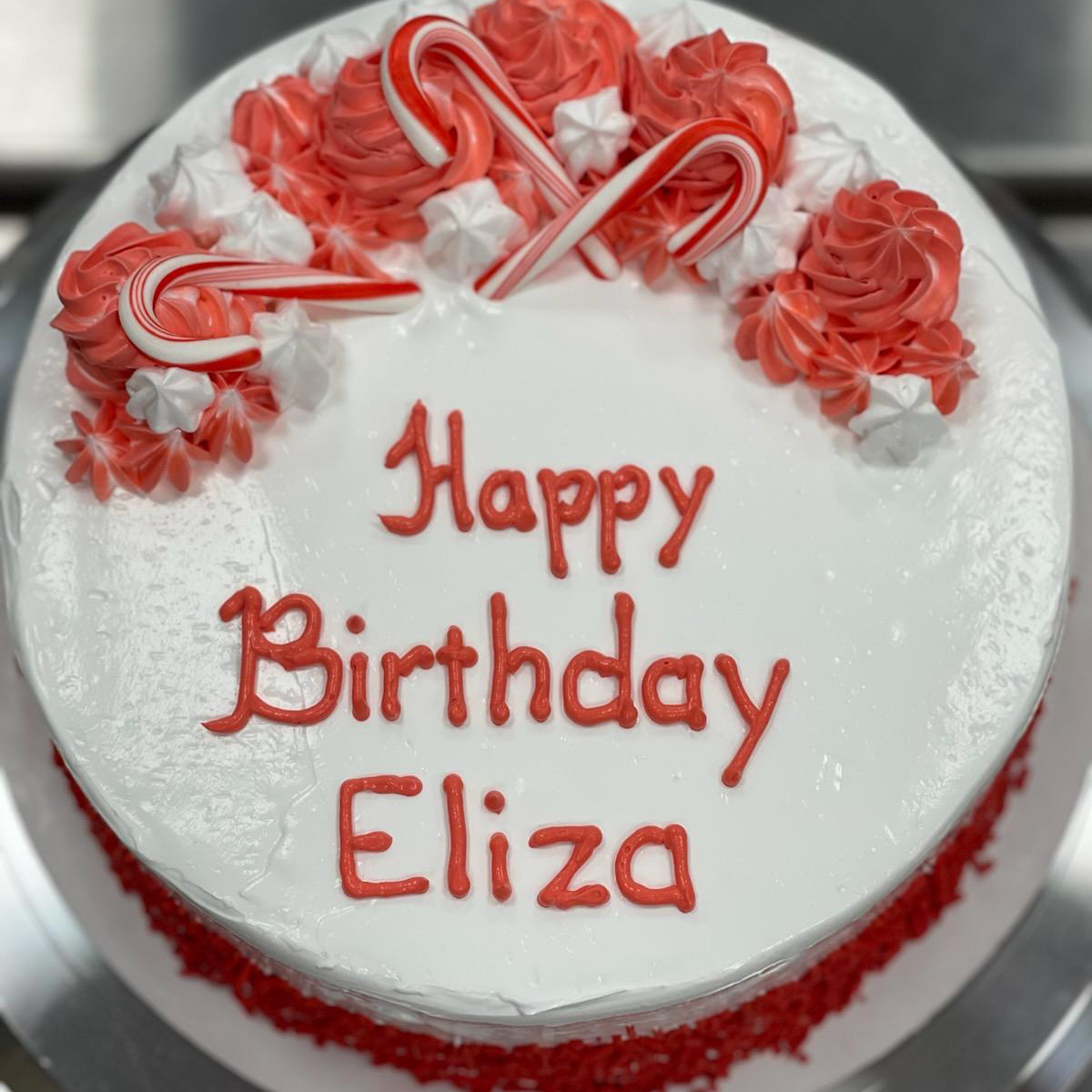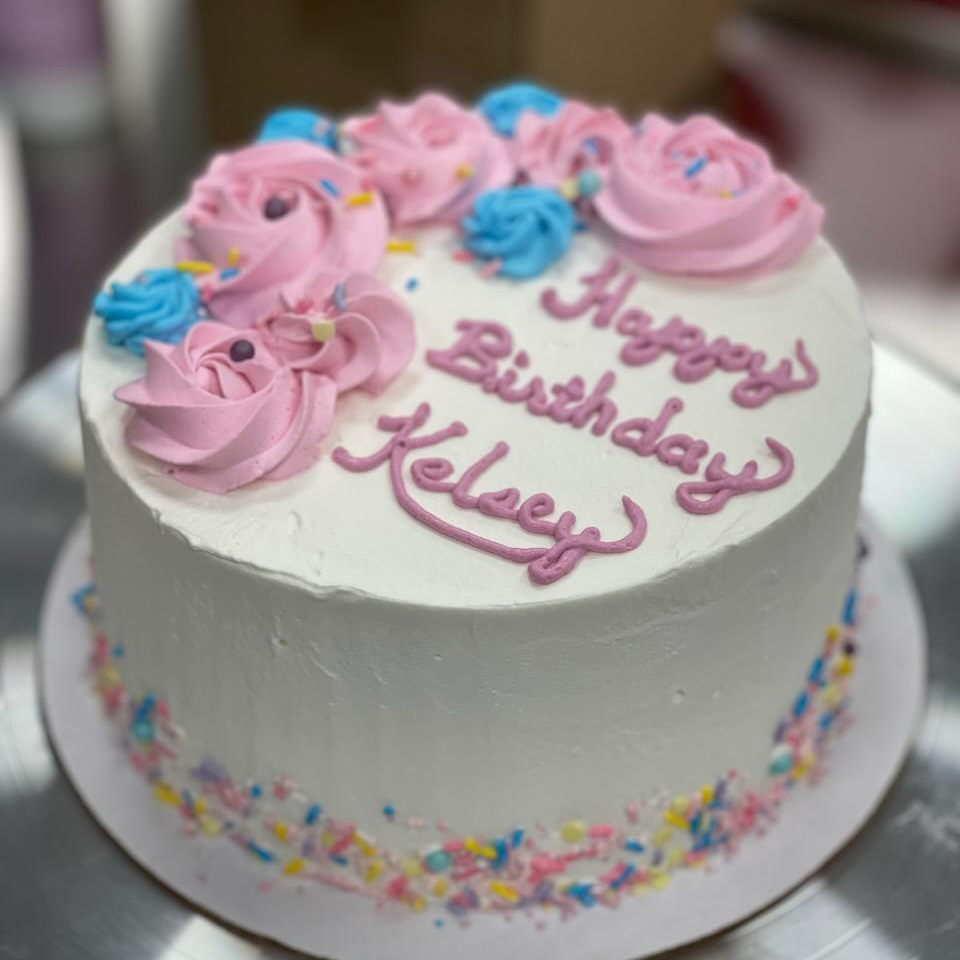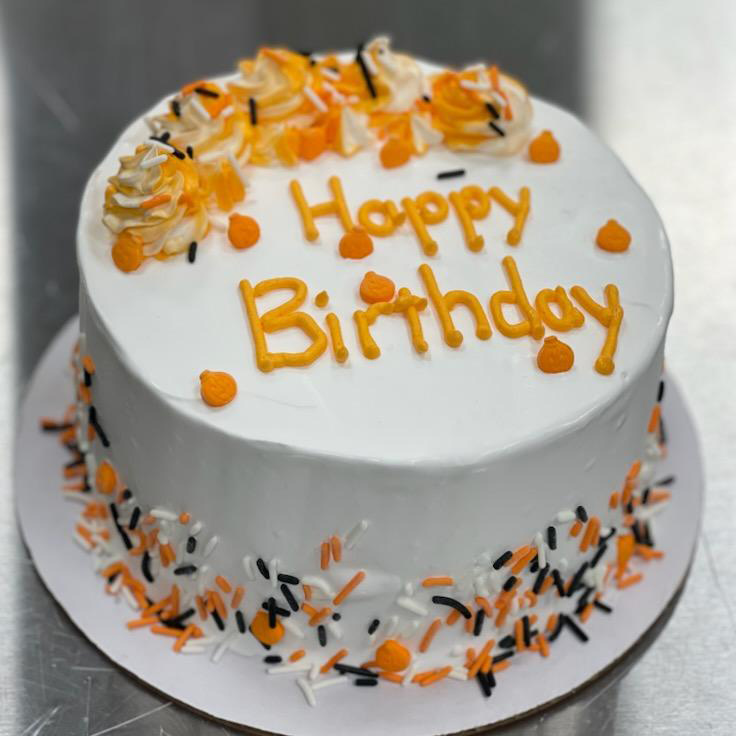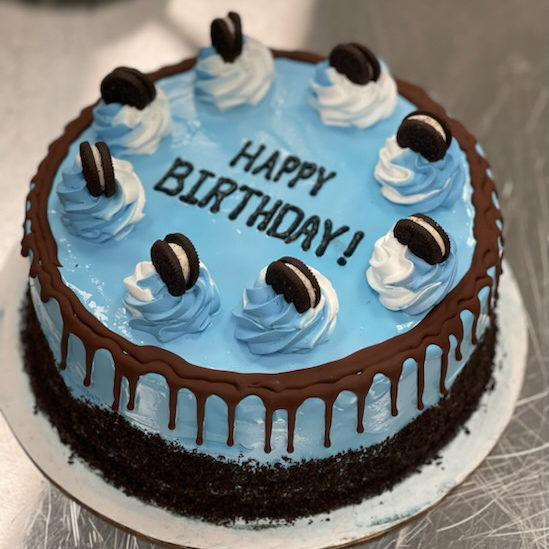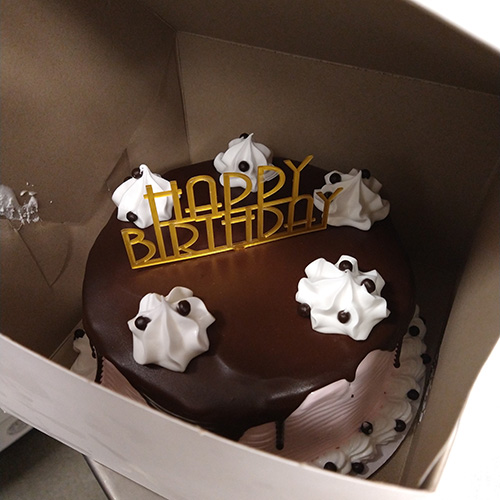 Swanky Scoop makes holidays special with our one-of-a-kind seasonal ice cream cakes.  Available on a limited basis, our creative ice cream chefs create seasonal cakes like winter holiday Yule logs, Valentines Day hearts, and special Mother's Day cakes.
Check back to see how our creative chefs create Seasonal Cakes all year round!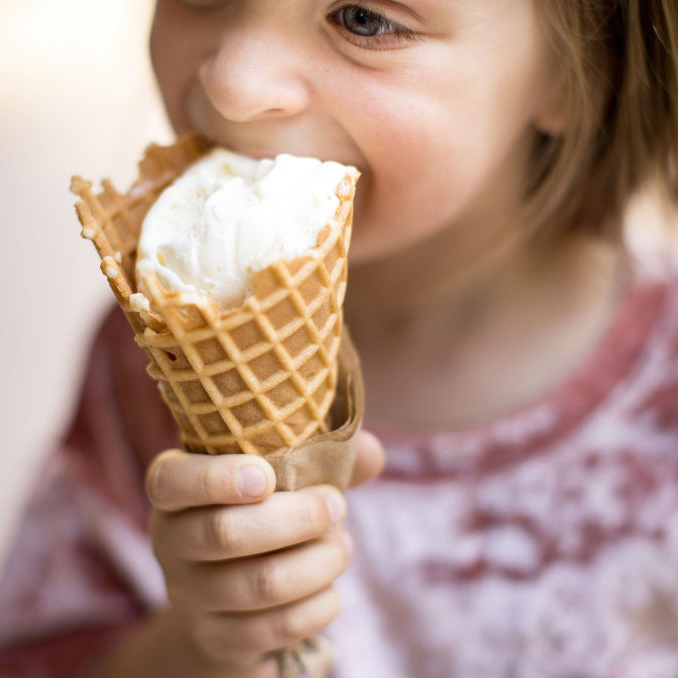 Allergy-Aware and Uncompromisingly Delicious
Swanky Scoop takes pride in creating artisan ice cream accessible for everyone. Whether you are dairy-, egg-, nut-, or gluten-free, we have delicious options for you. We even bake our own amazing gluten-free waffle cones, and keep our vegan flavors in a separate cooler case with their own scoops. At Swanky Scoop, the entire family can enjoy incredible ice cream together.
Come by for a scoop with us!
Monday: Closed
Tuesday: 12:00 - 8:00pm
Wednesday: 12:00 - 8:00pm
Thursday: 12:00 - 8:00pm
Friday: 12:00 - 10:00pm
Saturday: 11:00 - 10:00pm
Sunday: 11:00 - 8:00pm