Limited edition, festive seasonal desserts available for pre-order
Chill out this holiday season with our handcrafted holiday ice cream desserts.  From ice cream pies made with your favorite Thanksgiving flavors, to unique Christmas desserts - Swanky Scoop will make every holiday special.
But don't delay!  Each dessert is offered in Limited Quantities only. Order yours before we sell out.
For the most magical time of the year
Crack of Dawn Pie (dairy)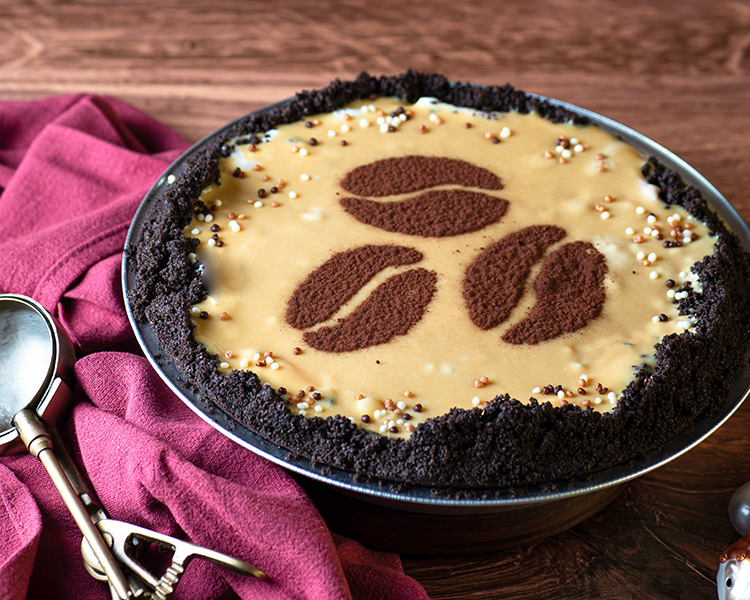 A 9" ice cream pie with graham cracker crust, filled with coffee/cardamom/cinnamon ice cream and covered in caramelized white chocolate ganache. Allergens: dairy, wheat. White chocolate may contain soy.
Pre-order Today!
Peppermint Pie (vegan|GF)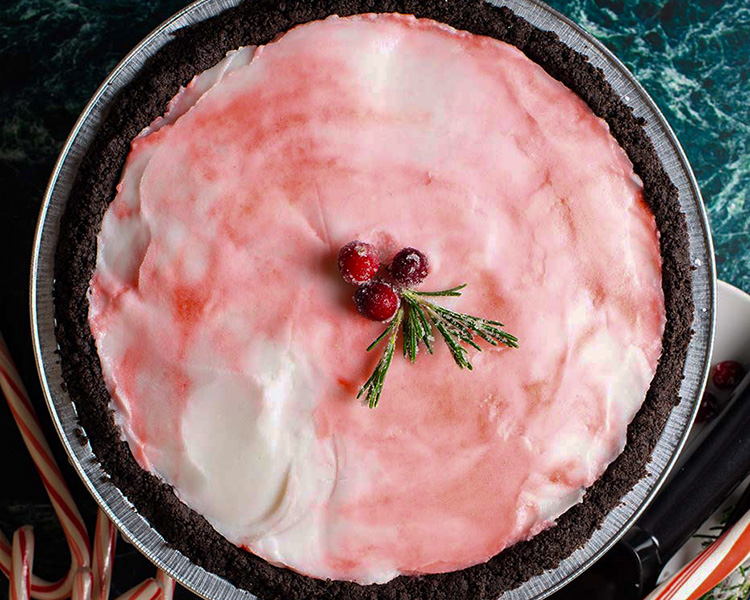 A 9" non-dairy ice cream pie. GF oreo and vegan butter crust with a non-dairy, oat-based candy cane ice cream and seasonal decorations. (Oat milk in ice cream not certified gluten free, contains soy)
Pre-order Today!
Yule Log (dairy)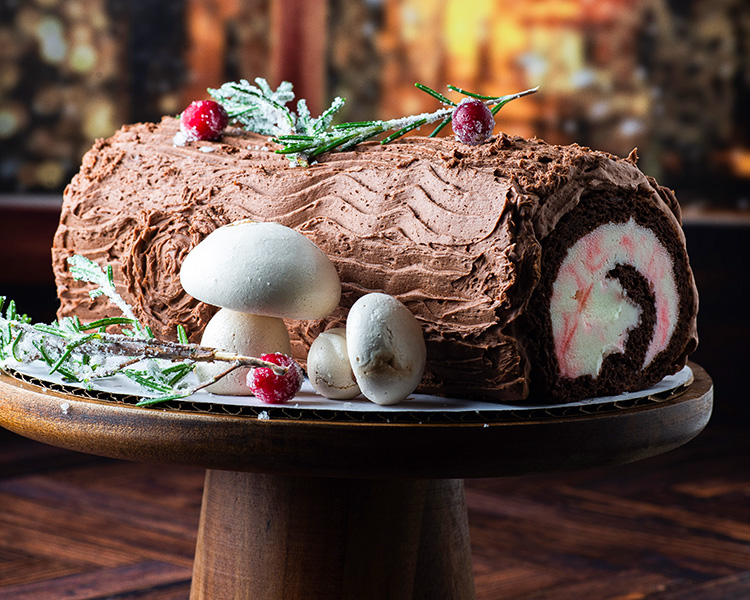 Chocolate swiss roll cake wrapped around candy cane ice cream. Accented with whipped chocolate ganache, sugared cranberries and rosemary, and swiss meringue mushrooms. Allergens: wheat, dairy, eggs, soy.
Pre-order Today!
FAQs for your holiday orders
When is my order ready?
When you order your dessert, you'll get to select when you pick up your order. This is a very busy time of year for our shop, so please mark down the date so your order will be ready when you come by.
When should I order by?
Now! We have a very limited quantity available, and as soon as we max out we will be turning off the items.
Can I customize my order?
Some desserts have customize options available, but not all of them. For instance, the Thanksgiving Pies have different toppings to choose from but the Yule Logs do not have any customizable options.
Swanky Scoop takes pride in creating uncompromisingly awesome ice cream accessible for everyone. That's especially true during the holidays, when gathering together with friends and family adds so much to the season.
Whether you are dairy-, egg-, nut-, or gluten-free, we have delicious options for you. We offer amazing gluten-free waffle cones, and even keep our vegan flavors in a separate cooler case with their own scoops. Explore all our vegan flavors and find your new favorite!
Come by for a scoop with us!
Monday: Closed
Tuesday: 12:00 - 8:00pm
Wednesday: 12:00 - 8:00pm
Thursday: 12:00 - 8:00pm
Friday: 12:00 - 10:00pm
Saturday: 11:00 - 10:00pm
Sunday: 11:00 - 8:00pm