Living the Ice Cream Dream
At Swanky Scoop, our dynamic team of strong, fun ice cream Scoopers brings together community with our mission of making awesome ice cream accessible for everyone.
Before there was a team, there was a woman with a dream. An adventurous baker since childhood, Bonnie Plottner's ice cream passion was ignited after receiving an ice cream maker as a wedding gift. As she built a career in software development over the next couple of decades, she created hundreds of batches of ice cream with the help and the addition of three enthusiastic (and opinionated) "in-house" ice cream tasters. A hobby turned into a business as she attended ice cream school, wrote her business plan and developed a large following on Instagram with her creative food photography.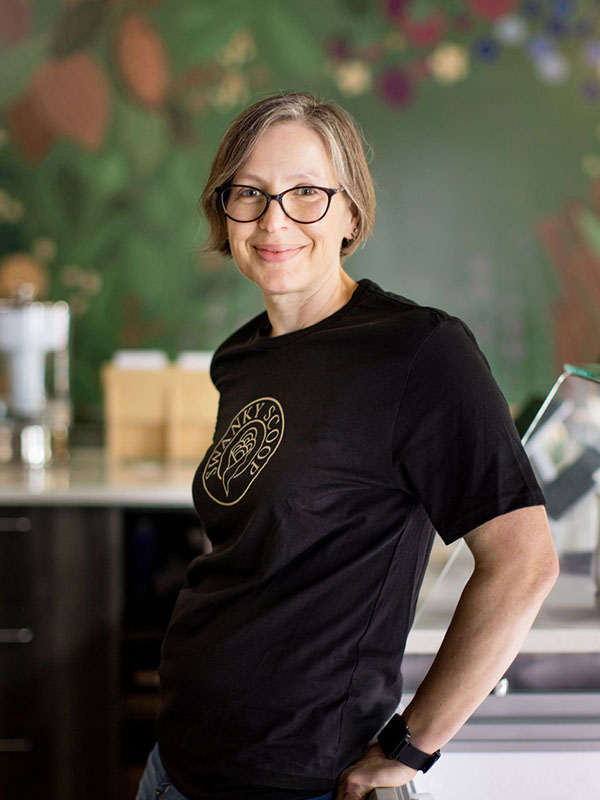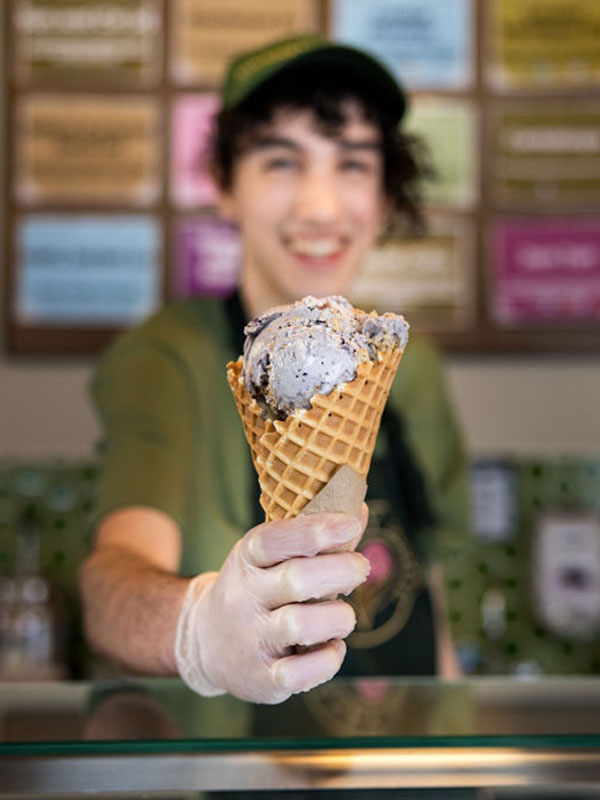 In 2021, Bonnie started looking for a retail location and found the perfect space at Woodin Creek Village in Woodinville, WA. While construction started on the space, Bonnie made ice cream in a commercial kitchen and ran a very successful pop-up pint shop in Woodin Creek during the winter of 2021, often selling out within just a few hours. With the opening of Swanky Scoop in April 2022, the Swanky Scoop Team continues to bring creativity, attention to detail, commitment to community, and a love for allergy-aware ice cream together at Woodinville's own artisanal ice cream store. With creative ice cream flavors, custom order ice cream cakes, and delicious ice cream treats, the Swanky Scoop team continues to make ice cream for everyone.
Swanky Scoop is proud to support our local community through sponsoring the Woodinville Farmer's Market and Woodinville Pride as well as donating to local school auctions. Please contact us with sponsorship and auction opportunities.
How We Became the Swanky Scoop
Come by for a scoop with us!
Monday: Closed
Tuesday: 12:00 - 8:00pm
Wednesday: 12:00 - 8:00pm
Thursday: 12:00 - 8:00pm
Friday: 12:00 - 10:00pm
Saturday: 11:00 - 10:00pm
Sunday: 11:00 - 8:00pm