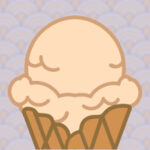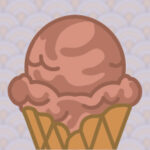 Raspberry Kiss (v)
July 5, 2023
Pumpkin Sage Maple (v)
Coconut based pumpkin and sage ice cream with bursts of maple syrup.
Indulge in the finest artisan ice cream awesomeness at Swanky Scoop in Woodinville WA. Elevate your taste experience with our meticulously crafted artisanal ice creams, made from locally sourced, premium ingredients. With classic flavors like chocolate, strawberry and cookies and cream, each scoop is a masterpiece designed to delight your senses. Whether you're strolling through the charming streets of Woodinville or seeking a delectable treat after a day of wine tasting, our luxurious ice cream is the perfect complement to any occasion.
See what we're scooping in the Swanky Scoop ice cream shop today with a list of all our available dairy and non-dairy flavors.
Swanky Scoop offers a full menu of frozen confections, from custom made ice cream cakes to luscious ice cream sundaes to fresh root beer and soda floats. We make all our ice cream on site in our ice cream shop in Woodinville WA, and are passionate about creating allergy-aware flavors the entire family can enjoy. Whether you are dairy-, egg-, nut-, or gluten-free, we have delicious options for you. We even bake our own amazing gluten-free waffle cones, and keep our vegan flavors in a separate cooler case with their own scoops. If you are traveling from Bothell, Redmond, Monroe, Duvall, Issaquah, Kenmore or beyond, come have a scoop of ice cream awesomeness at Swanky Scoop.