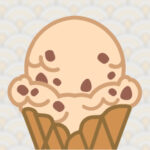 The Chaperone
October 5, 2023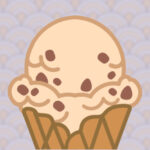 Sunbutter Date Bark (v)
October 18, 2023
Sea Buckthorn Sorbet (v)
An adventure in orange, with tart, citrusy sea buckthorn tempered by sweet mango, with a hint of ylang ylang for fun.
Indulge in the finest artisan ice cream awesomeness at Swanky Scoop in Woodinville WA. Elevate your taste experience with our meticulously crafted artisanal ice creams, made from locally sourced, premium ingredients. From classic flavors to innovative creations, each scoop is a masterpiece designed to delight your senses. Whether you're strolling through the charming streets of Woodinville or seeking a delectable treat after a day of wine tasting, our luxurious ice cream is the perfect complement to any occasion. Visit us today to savor the epitome of frozen elegance and satisfy your cravings with a touch of sophistication.
See all our available dairy and non-dairy flavors, in the shop today.